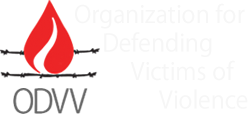 Iran giving education to 350,000 Afghan refugee children
Blog ID : #2054
Publish Date : 10/27/2017 17:54
Iran has, for years, been hosting over 2 million Afghan immigrants despite the West's sanctions, and tries to improve the living conditions of these war-stricken refugees.
Years of violence and conflict has led to 2.7 million registered refugees from Afghanistan? What is probably surprising to most people is that one million are in Iran, making them home to the world's fourth biggest refugee population. And that's just registered refugees - it's widely believed there could be another two million "undocumented' Afghans living there.

In 2015, the supreme leader Ayatollah Ali Khamenei ordered that all Afghan children in Iran be permitted schooling regardless of their residency status. That move had officials moving quickly to build 15,000 additional classrooms. More than 350,000 Afghan children have benefited, including 48,000 young "undocumented" residents who enrolled at school for the first time, said the United Nations refugee agency UNHCR.

"We are witnessing a good breakthrough in the field of foreign nationals' education and there is no obstacle to the education of refugees," said Ahmad Mohammadi-Far, managing director of Iranian Interior Ministry's Bureau for Aliens and Foreign Immigrants. He said the department is working with NGOs to identify refugee children who have not been in school.

According to the Convention on Children's Rights, the services provided to all children must be the same and despite limited international funds Iran is seriously striving to give free of charge schooling to all foreign nationals living in the country, regardless of their immigration status for many years. Now some 370,000 foreign students, mostly Afghan nationals, receive free of charge schooling in Iran for the current school year, starting September 23, 2017.

Paving the way for foreign nationals' education in the country is of major cultural and political importance, Education Minister Mohammad Bat'haei has said. "Those foreign students who have studied in our country can later play a key role in cultural diffusion by spreading Iranian cultural beliefs in other countries."