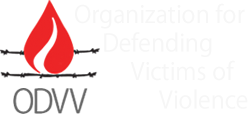 UN ratifies Iran-proposed nuclear disarmament resolution
Blog ID : #2056
Publish Date : 10/30/2017 12:38
The United Nations' first Committee, (Disarmament and International Security) approved a resolution proposed by Iran on global nuclear disarmament despite efforts by the United States, Israel, Britain, Russia, France and their allies to reject it.
The new trend in the nuclear arms race and renewal of these weapons, is a very dangerous and alarm raising process, which must be speedily called for a halt in these measures. Islamic Republic of Iran believes that global security is not strengthened with the existence of nuclear or other weapons of mass destruction, and therefore the creation a safe world requires the total destruction of these weapons, especially nuclear weapons.

In 1970, the Treaty on the Non-Proliferation of Nuclear Weapons, or NPT, was ratified, and it was extended indefinitely in 1995. Under the treaty, the five permanent members of the United Nations Security Council — China, France, Russia, the United States and the United Kingdom — were acknowledged as nuclear powers, and other countries that joined the treaty agreed not to pursue nuclear weapons development, although they are allowed to use nuclear technology for non-military purposes.

Tehran devised the resolution based on the ratification of the Review Conferences of the Nuclear Non-Proliferation Treaty hold in 1995, 2000, and 2010. On Saturday, the UN First Committee voted 112 for and 44 against the non-binding measure, while 15 countries abstained from voting.
The resolution calls on all countries armed with nuclear weapons to destroy their arsenal in accordance with the Non-Proliferation Treaty (NPT). According to the resolution, the countries are also required to stop manufacturing new nuclear weapons and exporting them to other countries, or deploying them on foreign soil.
According to Mehr News Agency, in protest to the commitment failure of nuclear power to international agreements and in reaction to the remarks of the US Ambassador to the UN who said more patience is needed for nuclear disarmament, in his speech in this year's Disarmament and International Security Committee, the Iranian Permanent Representative to the UN said: "Following seventy years of continued demands of the world for the complete destruction of nuclear weapons, the United States which itself has relaunched the nuclear arms are, announces that nuclear disarmament requires for more time and patience!"

In the resolution proposed by Iran, stress has been given to the necessity to present security guarantees to nonnuclear countries on the basis of not use or threaten to use nuclear weapons against them. Also to this aim, Iran has proposed the creation of a nuclear weapons free zone in the Middle East and has held two international conferences on disarmament in 2010 and 2011 with the presence of foreign ministers and senior experts from more than 60 countries and regional and international organizations.
This resolution is due to be presented to the open session of the UN General Assembly in approximately a month and be ratified.