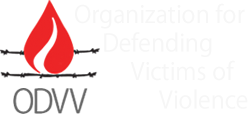 Associations of women entrepreneurs, active in Iran
Blog ID : #2076
Publish Date : 11/11/2017 17:38
The women entrepreneurs come from a wide range of age groups and educational and socio-economic backgrounds, representing a diverse array of industries in urban and rural areas of Iran. They exemplify how big dreams can turn into reality through persistence, dedication, and unwavering determination.
These women challenge barriers, learn from their failures, and take courageous steps to change the stereotypes about women entrepreneurs even in a traditional society. They are mainly involved in culturally male-dominated fields, including knowledge based business services, international transportation, mining, recycling and composting, auto parts and gas valves manufacturing, livestock husbandry and anthemia herb production.

According to Tehran Times , currently a number of 17 associations of women entrepreneurs and traders are active in the country, Yalda Rahdar, vice chairwoman of the Association of Entrepreneurs and Businesswomen of Iran, said.
Associations of women entrepreneurs and traders should be a center for gathering of creative, talented and active women in economy, said Rahdar speaking at the first meeting of the female entrepreneurs' think tank. Unfortunately, economic activities are stereotyped to be performed by men and women are not mainly considered as an important element in economic activities, business and trade, she noted.
However, Iranian women are capable and they can play important roles in economic activities, Rahdar emphasized. Associations of women traders aim at making women skillful in trade and business and study the businesswomen problems as well as creating job security for women, she added.

The association believes that the encouragement of entrepreneurship among the country's young population is an effective approach that can lead to the optimization of resource utilization and opportunity identification. In the process, with the encouragement of creativity and innovation, grounds for the creation of new innovative businesses will be paved.