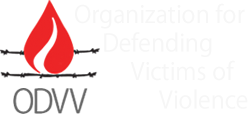 Citizen's Rights Added to School Textbooks
Blog ID : #2119
Publish Date : 12/05/2017 1:32
The President's assistant on Citizen's Rights Affairs said: "The addition of Citizen's Rights to school textbooks can institutionalise this subject within students and we hope this joint project with the Education and Training Department to start from 20 December the current year, at the same time as the anniversary of the unveiling of Citizen's Rights Charter."
Since the most important pillar of training and culture building of societies is education and training, particularly during childhood, and also since the training of individuals with demands and awareness must begin from childhood years, therefore efforts for the training of the citizens, manners and behaviour, rule of law, civic participation, peace and citizen's rights concepts must originate from within the educational system. In this regard the efforts of the President's assistant with regards to teaching citizen's rights in schools and cooperation with the Education and Training Ministry is worthy of attention.

The President's Legal Deputy, Shahindokht Molaverdi said : "According to the importance and influence of the education and training apparatus, we've had numerous programmes on the rights of girl schoolchildren, and in this regard a project was designed entitled Introduction to Girls' Rights, but later on we reached the conclusion that this programme should not solely be for girls, because for as long as men and women do not develop next to each other, we cannot achieve satisfactory results."

She continued: "one of our important citizen's rights programmes is the teaching of citizen's rights from elementary levels i.e. nurseries and schools, some of which goes back to the Education and Training Department and some to the Welfare Organization. Citizen's rights education in schoolchildren years, has been prepared as a joint project with the Education and Training Department and the Education and Training Department and the Sciences Ministry have considered designing curricula for teaching citizen's rights."

It must be explained that the series of ten citizen's rights sittings with Citizen's Rights Permanent Secretariat will be held in the Law and Sciences College of Alame Tabatabaee, the first of which was on the 2nd of December. In this sitting Shahindokht Molaverdi reiterated that points from the Charter must through the removal of challenges be gradually implemented and the output of the Charter be felt by the people.

Some of the subjects presented to the Education and Training Ministry include: observation of citizen's rights, application of worthiness, attention to the environment and the utilisation of women and youth. We hope with the development of the education and training system we witness positive changes for the future.