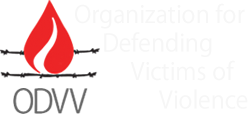 Golestan province has its first-ever female mayor
Blog ID : #2134
Publish Date : 12/12/2017 17:18
Gelalak Beigizadeh,born in 1983, has been appointed as the first-ever female mayor in the city of MaravehTappeh, northern Golestan province.She is the youngest and the only female mayor of the province.
Women make up half of the human investment of the country and we must benefit from their abilities and capacities in society. The existence of institutions to pursue women's demands can play an effective role in this regard. In 1988, Ayatollah Rafsanjani ordered the creation of the Women's Cultural Council, which was the first body for women. But this Council remained at the Office of Women's Affairs level. But gradually, with changes in the political and cultural views of society, the space for further presence of women was brought about.
Today, following the promises of President Rowhani and the government's efforts for better laws and facilities, the presence of women in managerial posts is increasing.

Accordimg to Tehran Times , Gelalak Beigizadeh has already served as a school principal and gained three votes out of 5 votes of the MaravehTappeh city council.
In October, Fatemeh Javadi was appointed as the first-ever women to take the position of mayor in the city of Khalkhal, northwestern Ardabil province.

Labor minister appoints female director general
Meanwhile, Cooperatives, Labor and Social Welfare Minister Ali Rabiei has appointed Parvaneh Nikmaram as the director general of the labor department of Kohgiluyeh-Boyerahmad province.
Earlier, Oil Minister Bijan Namdar Zanganeh appointed Marziyeh Shahdaei as the first-ever female vice minister.
Moreover, three women, namely Maryam Hazrati, SarehMohammadi, and Shahla Khosravi were appointed as the advisor to the health minister for midwifery affairs, the deputy health minister for nursing, as the advisor to the health minister for women's affairs.
Also, Mses. Parvin Dadandish and MarziehMeratnia were appointed by the minister of culture as advisors for social and women's affairs respectively.
The subject of the presence of women in managerial and advisory posts is of special significance among various individuals, particularly women's rights activists. It is hoped that in the future we witness the extensive and effective participation of women in all political, social, economic and cultural levels.