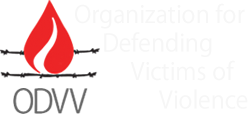 38 % increase in credits for women and family affair in the next year's budget bill
Blog ID : #2142
Publish Date : 12/19/2017 23:26
The first meeting of the juridical and Legal Advisory Council of the Vice-President for Women and Family affair was chaired by Masoumeh Ebtekar and attended by parliamentarians and academic and university experts.
Attention to women's employment and empowerment is one of the important approaches of the president. Half of the budget allocated to Iran's social council, is considered for women's empowerment, Ebtekar stated.
The budget allocated to women in key ministries such as the Ministry of Education and the Ministry of Science and the Ministry of Health is at least half of the total amount.

According to Mehrnews the proposed national budget bill for the next Iranian calendar year, starting on March 21 2018, has allocated 210 billion rials for women's affairs, an increase of 38 percent , she added. Women's share of the national budget for the current Iranian calendar year was 151 billion rials.
Among the goals of the Deputy Director of Women and Family Affairs, are the cooperation and collaboration between the government and NGOs, recognition and action to address the shortcomings in the existing policies and programs of executive agencies.
A bill on banning violence against women will be presented to the Majlis (Iranian parliament) next week, Ebtekar said.
Ebtekar went on to say that rural women are another serious issues to be considered through an agreement signed with the Ministry of Agriculture.

According to the agreement, in cooperation with the Ministry of Agriculture and the National Organization for Standardization and Industrial Research, the rural women make attempt to produce organic and healthy agricultural products.
An amount of $1.5 million budget is allocated for the sustainable employment of rural women and policies are made to consume the budget for women empowerment in handicraft and tourism, she concluded.