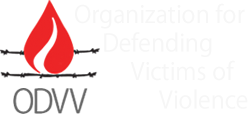 More than 14 Thousand Aid Seekers Covered by Tehran Municipality
Blog ID : #2145
Publish Date : 12/27/2017 22:48
In its latest published figures in December 2017, the Cultural-Social Deputy of Tehran Municipality announced that 14 thousand aid seekers are being covered by the Municipality. Also, 106 centres have been created to provide services to vulnerable children and empowerment of abused women across the city.
Changes in the urban society and changes in the function of the family institution in the recent years have causes complexities in social damages, and the urgency for attention to city's human dimensions have become more visible than ever before. Therefore the provision of social services has turned into one of the special tasks of the Tehran Municipality, and alongside the Government, Welfare Organization and the Social Services Association of Iran, the Municipality tries to heal part of the wounds of society.

Along this path, charity NGOs have managed to present a lot of assistance to Tehran Municipality and are the basis of many of the Municipality's social and cultural services. Up until December 2017, more than 1200 charities and NGOs have been cooperating with Tehran Municipality towards the empowerment of women and children and covering aid seekers.
The Cultural-Social Deputy of Tehran Municipality, Reza Salehi Amiri deemed this matter as a result of a change of Municipality's approach to human oriented in city management. He said: "The demands and expectations of the people and the city authorities to live a better urban life has resulted in Tehran Municipality to change from a services institution to a social institution, which alongside its other services pays particular attention to social damages. The new view of city management is a human oriented approach, and in this regard we will make more endeavours. Of course city management is at the start of this path, and we have a long way for the transformation of Greater Tehran into a human oriented city, but we believe that with the boosting of social capital and the development of social accountability in the individual and organizational aspects we will make accomplishments."

Today a lot of social services work is done in the Tehran Municipality, which cannot be fulfilled without the bedrock of the utilization of professional and committed social workers' capacities. A part of the Tehran Municipality specialised activities in the social sphere include: provision of services to vulnerable children and socially damaged children, regardless of gender, race and citizenship, housing homeless individuals in shelters, identification, drawing and empowerment of those hurt by or vulnerable towards social damages, empowerment of individuals recovered from addiction, social support for the needy in Tehran, setting up of society oriented centres in Tehran, promotion of volunteer work and provision of social services through allocating city infrastructures to NGOs.

To-date, Tehran Municipality has launched 354 centres in 22 city districts to provide services to damaged women and children and 14 thousand aid seekers have been covered by Tehran Municipality, and use services in various sectors and departments.
Although we have made good progress in providing services in Tehran Municipality sectors, but we hope that the attention of Governmental departments continues to increase towards the role of social workers and these measures result in the exchange of knowledge between social workers and international cooperation in the social sphere.