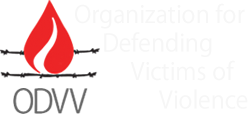 Female Faculty Members on the Rise
Blog ID : #2152
Publish Date : 01/06/2018 12:10
37 percent of faculty members are women and now 6,500 women are working as academic at universities.
Raising education levels, entering the job market and increase social participations are some of the changes which a notable section of Iranian women have experienced in the recent years. They are faced with new opportunities and challenges. Women's enthusiasm in getting higher education credentials and their enthusiasm in education activities in university, is the undeniable reality of the Iranian society in the present time.

Today, the number of female lecturer university scientific faculties is on the increase and satisfactory, and from 2004 to-date 37 percent of faculty members are women. The Sciences Ministry Recruitment Centre, Mohammad Reza Rezvan Talab says that the Ministry has never restricted the recruitment of female professors and that it is always eager to perceive stronger presence of women as faculty members in universities and has positive attitude towards it. In an attempt to balance this ratio, "we approve women's applications more easily." He concluded.

This is while Sciences Ministry's advisor on Women's Affairs, Elaheh Hejazi had said earlier that universities resist drawing women into the framework of faculty groups and in technical training or groups that are defined as for men universities prefer to hire men. Of course this issue is a wrong belief which has still not been corrected and if this belief is corrected, women will also be drawn and shall use their potentials and these numbers will increase. Of course the Sciences Ministry's Women's Affair department is trying to identify the discrimination cases and rectify them.

It must be reminded that one of the reasons why the number of women in faculty groups have been less in previous years in the last then decade and prior to that the number of female M.S. and PhD students was less, therefore lesser women applied for faculty membership, but in the last 5 years this has had a rising trend and the ratio of PhD students has reached a balance and 48 percent of PhD students are women.

We know that with an increase in women's abilities, their roles in social development will increase. We hope that more than before we witness the social and economic presence and participation of women in society and through adoption of better and more practical policies, we witness the elimination women's hindering problems.