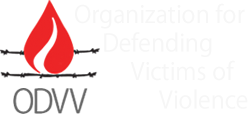 Free Counselling Services for the Victims of the Plasco Building Disaster
News ID : #1056
Publish Date : 01/28/2017 12:43
Following the horrific fire of the Plasco Building in Tehran, while extending condolences to the victims' families and the brave firefighters, the ODVV is taking new action to provide free counselling services to the victims' families.
Plasco building, Iran's oldest high-rise in downtown Tehran collapsed on Thursday morning 19 February 2017, following a major fire in the building, leaving many firefighters buried under rubble.
According to ODVV public relations, giving high value to the martyred firefighters, and while expressing sympathies to the families hit by this tragedy and those who witnessed the incident first hand, and considering the importance of the mental health of the public, by utilising the expertise of the counsellors and psychologists, the ODV tries to prevent further mental suffering.
And due to all the above mentioned reasons, the Rehabilitation Department is announcing its readiness to provide free counselling services to the survivors and victims of the Plasco Building tragedy in its centre at the ODVV headquarters.
photo: link