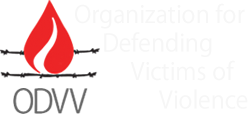 Women can promote purchase of made in Iran goods: female VP
News ID : #1280
Publish Date : 03/15/2017 17:03
Iranian women, especially mothers, play an essential role in encouraging families to buy Iranian made goods, Vice President for Women and Family Affairs Shahindokht Molaverdi said
Speaking at a congress on women's role, held at Iran Khodro Industrial Group (a multinational automaker headquartered in Tehran), Molaverdi insisted on women's role in resistance economy which should be changed to a common belief.
The event was made on the occasion of Iranian Women's Week which winds up on March 19th, on birthday anniversary of Hazrat Fatima Zahra (SA).
Referring to many events held in the current lunar year which is reaching its ending days, Molaverdi noted that the government has paved the way for promotion of women.
Women, by tapping modern technology and their capabilities, should help make Iran develop its economy and get out of recession, she underlined.
Currently, women play essential role in 320 knowledge-based companies, Molaverdi stated.