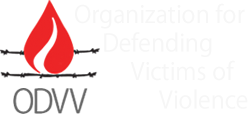 Saudi Arabia: Wave of arrests targets last vestiges of freedom of expression
News ID : #1941
Publish Date : 09/16/2017 15:53
In the last week Saudi Arabian authorities have intensified their crackdown on freedom of expression, detaining more than 20 prominent religious figures, writers, journalists, academics and activists, said Amnesty International.
"In recent years we cannot recall a week in which so many prominent Saudi Arabian figures have been targeted in such a short space of time," said Samah Hadid, Director of Campaigns for Amnesty International in the Middle East. "It is clear that the new leadership under Crown Prince Mohamad Bin Salman is sending a chilling message: freedom of expression will not be tolerated, we are coming after you."
Those arrested include prominent Islamic clerics such as Sheikh Salman al-Awda, an influential religious figure who has over 14 million followers on social media, detained on 9 September. He is known for his calls for reforms and as an advocate for greater respect of human rights within the Islamic Shari'a.
"We are deeply worried about the wellbeing of those being detained. The Saudi Arabian government must immediately reveal their whereabouts and ensure they are protected from torture and other ill-treatment and allow them access to lawyers as well as contact with their families," said Samah Hadid. "The authorities must immediately disclose the charges being brought against those detained, and if they are detained for their peaceful exercise of their right to freedom of expression then they should be released immediately".
"Some of those being detained are prominent figures known for their peaceful activism. If they end up being accused of 'inciting discord' and 'infringing national unity', which are considered terrorist crimes in Saudi Arabia, the prospects for freedom of expression in Saudi Arabia look very grim indeed", said Samah Hadid.
Since Prince Mohamad Bin Salman became crown prince on 21 June, the human rights situation in the country has deteriorated markedly.
Authorities continued to put human rights defenders on trial on charges related to their peaceful activism before the Specialized Criminal Court (SCC) in Riyadh, a notorious tribunal set up to deal with security and terrorism-related cases under the 2014 counter-terror law. A worrying increase in executions has also been documented as well as the upholding of death sentences of political dissidents.
"The majority of Saudi Arabian human rights defenders are now either in prison serving their sentence or facing grossly unfair trials, the remaining few fear that their names are on the government's 'hunting list' and that they will soon be detained," said Samah Hadid
This is a summary of the news: https://www.amnesty.org/en/latest/news/2017/09/saudi-arabia-wave-of-arrests-targets-last-vestiges-of-freedom-of-expression/