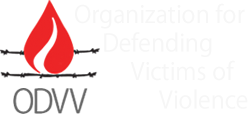 ODVV and 700 Domestic and International Journalists Condemn Myanmar Crimes
News ID : #1960
Publish Date : 09/20/2017 12:26
Joint Action of the ODVV and More than 700 Domestic and Foreign Journalists in Condemnation of the Myanmar Crimes
More than 700 domestic and foreign journalists in a joint action and by releasing a letter to the Human Rights Council called for the international community to investigate the killing of the Myanmar Muslims.
 According to the ODVV public relations this letter and a list of the signatories was presented to the members of the International Fact Finding Special Mandate Group on Myanmar, following the Council's meeting on Myanmar. Also in its statement the ODVV referred to the concerns of journalists and called for the UN High Commissioner for Human Rights to investigate the brutal killing of Myanmar Muslims.
The text of the letter can be seen in the following link.