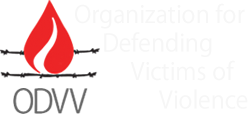 Human Arts/Rights Exhibition
News ID : #2205
Publish Date : 03/06/2018 16:07
The Iranian Minorities and Ethnic Groups' Handicraft Arts Gallery exhibition will be held on 5 -15th of March 2018 by the The Organization for Defending Victims of Violence at the UN Headquarters in Geneva/ UN Geneva.
The aim in holding this exhibit is to show the amicable peaceful presence and living of Iranian minorities and ethnic groups to the reset of the world. On this basis 10 of the important and historic ethnic groups who live in Ian have been selected and their handicrafts and arts such as rugs, gabbeh, pottery… have been selected to display in this gallery.
The ethnic groups whose handicraft arts pieces will be put on display include: Azeri, Kurd, Baluchi, Lor, Kermanj, Turkmen, QashQaee, Bakhtiari and Arab.
If you are in UN Geneva/ Geneva stop by enjoy and say Hi!