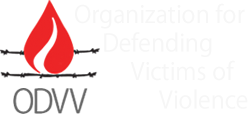 Workshop on Prevention of Violence Held
News ID : #2222
Publish Date : 03/13/2018 20:32
With the Cooperation of the ODVV, workshop on Prevention of Violence Held on Monday 12 March.
The workshop on Prevention of Violence was held for associations active in the field of prevention of social damages. It was held by the General Office of Popular Prevention and Civil Participations and the cooperation of the ODVV in the assembly hall of the Judiciary's Social and Crime Prevention Deputy on Monday 12 March.

According to ODVV public relations, the specialised planning and preparation of scientific materials of this workshop were done by the ODVV, and Dr. Jaafar Bolhari was introduced as the workshop lecturer.
According to this report, the concepts, history and definitions of violence, preventive interventions in three levels of prevention, urgent intervention and the most important functions and effectiveness of nongovernmental organizations for the prevention of violence were the main subjects of this workshop.

Seyed Ahmadreza Salamti, the ODVV Rehabilitation Deputy in the beginning of the workshop while pointing out some of ODVV's successful experiences in preventive interventions in prevention of violence said: "the adoption of a passive position due to activity problems and legal problems for the prevention of violence does not work with the voluntary and brave message of nongovernmental organizations, and all existing capacities must be utilised for preventive action in any capacity.

Dr. Ali Asghar Refahi, the Judicial Emissary and director general of the Judiciary's Popular Preventions and Civil Participations talked about the education programmes, workshops and researches that have been done towards the prevention of violence and said: "the Judiciary announces its full readiness to implement preventive programmes and ideas regarding violence."