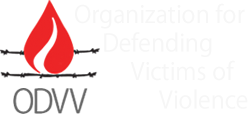 Iranian NGOs in Special Consultative Status with ECOSOC Invite the World to Peace and Friendship
News ID : #290
Publish Date : 03/31/2015 0:00
Thanks to ODVV's innovation, in an interesting move, Iranian NGOs in special consultative status to ECOSOC who were attending the 28th Session of the Human Rights Council in Geneva, for the first time, set up a tent in the square in front of the European headquarters of the UN and wished passersby the happy arrival of spring and Nowrooz.
Also the Iranian NGOs put up a traditional Iranian Nowrooz spread known as Haft Seen, which means the Seven 'S's, and gave flowers and sweets to passersby as they greeted them the coming of spring, and gave explanations on the historic background of the Nowrooz festivities in Iran.
These NGOs also put up placards with slogans such as "in a world where crimes and violence have become normalized let us be kind to each other", and invited all to have a world free of violence and extremism.
The tent and the displays which continued for two days was met with the positive reaction of passersby from various nationalities who by signing a memento board wished all Iranians a happy new year.