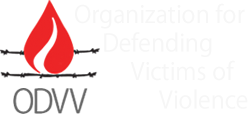 A Meeting on Techniques of Preventing and Responding to Violence Against Women
News ID : #667
Publish Date : 05/31/2016 0:00
Techniques of preventing and responding to violence against women were discussed in an experts meeting.
According to public relations of the Organization for Defending Victims of Violence, on 30th May 2016, several university professors discussed the issue in a sitting which was attended by a group of ODVV volunteers in the organization's meeting hall.
At the end of the meeting, the professors answered the attendants questions.