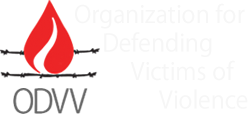 Introduction to Family Rights Education Course
News ID : #841
Publish Date : 11/14/2016 13:41
The ODVV is to hold an education course on the Introduction to Family Rights, with the cooperation of the legal clinic of Shahid Beheshti University on the occasion of the International Day for the Elimination of Violence against Women.
According to ODVV public relations this course is being held on Tuesday 22 November in the conference hal of the ODVV between 10am and 15pm.
The presentation of new and up-to-date subjects by expert university lecturers and attorneys at law and the presentation of credible domestic and international certificates by the ODVV (in Special Consultative Status to ECOSOC), and Shahid Beheshti University are some of the advantages of this education course.
It must be said that certificates will only be issued to participants who have pre-registered and have attended the whole course from start to finish.