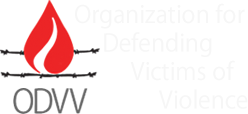 Expansion of Iran-EU Environmental Cooperation
Blog ID : #2112
Publish Date : 11/26/2017 23:11
Iran and European Union have started rounds of consultative meetings on air pollution, industrial emissions, sand and dust storms, water and marine related issues, and circular economy.
In view of the cross-bordering of environmental challenges, the expansion of technical and educational cooperation and also defining joint projects to eliminate environmental challenges between Iran and the EU, will have positive effects not just at the national levels but also at the regional levels.

The history of the formation of this sitting began from last year and on the basis of a technical cooperation letter of understanding between Iran and the EU, the most important aim of which is the exchange of experiences, identification of causes and factors and solving environmental problems.
According to Tehran times, Parvin Farshchi, deputy head of the department of environment for marine affairs, explained that the consultative meetings are aiming to establish bilateral technical cooperation to address environmental issues, exchange experience, and working out a roadmap for future joint activities with the European Union.

Ms. Farshchi continued: "The setting of an at least five-year programme with short and mid-term solutions to solve the environmental challenges of Iran is one of the achievements of this sitting."
As per a document setting the 'framework for technical cooperation on the environment' published on EU official website in recognition of the importance of protecting and conserving the environment, of the role of resource efficiency in achieving green growth, and in acknowledgement of Iran's pressing environmental challenges, the two sides intend to:

Establish bilateral technical cooperation to address issues of air, soil and water pollution, water resources management, conservation and sustainable use of nature, biodiversity, desertification, waste disposal management, climate change mitigation and adaptation in sectoral responses, exchange experience with a view to identifying appropriate responses, including projects to tackle cross-border environmental challenges, and pollution, and exchange experience on marine environment, integrated coastal management and issues related to marine litter.