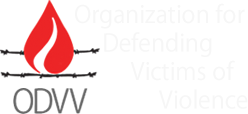 EU's Decision in Labeling Occupied Territories Produce
Blog ID : #487
Publish Date : 12/05/2015 12:00
Towards non-recognition of the authority of Israel in the Occupied territories (occupied since 1967) the EU agreed to the labeling of goods produced in the Palestinian Occupied Territories, namely Jewish Settlements in the West Bank.
On 11 November 2015 the EU ratified a descriptive legislation on the origin of goods from Occupied Territories by Israel since 1967 (West Bank that includes East Jerusalem, the Gaza Strip and the Golan Heights). According to this legislation, from now on produce from Occupied Territories should have labels that say "Produced in Israeli Settlements" or "Produced in Settlements in the Palestinian Occupied Territories".
The EU reminded that this decision does not have any political aspects and is solely on legal reasons related to produce. From international law, and even United Nations, aspects territories which were occupied by Israel in the 6 Days War, and are not under Israeli sovereignty, and therefore are not deemed as Israeli territories, and the goods produced in these regions cannot be labeled as made in Israel.
According to the EU these regulations do not even create new legal laws, the aim of this law in fact is to establish a method to identify and inform on the origins of the products and goods from a country. According to EU experts EU consumers have the right to know foods and produce come from which part of Israel.
But the new EU decision has caused concern for Israel. The Israeli government summoned the EU foreign minister and said: "These type of decisions will result in the weakening of relations between Israel and the EU." The Israeli Prime Minster, Benjamin Netanyahu called this decision unjust, shameful and political, and expressed concern and said: "These policies are towards the omission and non-recognition of Israel's authority on the Gaza Strip and the West Bank." Following the implementation of the EU decision, Israeli newspaper, Jerusalem Post wrote: "Benjamin Netanyahu has ordered the Foreign Ministry to immediately sever relations with the EU."
In any event, although the trade relations between Jewish Settlements and the EU is just a fraction of the volume of trade with the EU, approximately 154 million Euros out of Israel's total 13 billion exports (only half a percent from Occupied Territories exports), but its symbolic role in the recognition and identification of produce from these territories is of significance.
The executive guidelines which had previously been approved by EU foreign ministers in 2012, will now, following the issuing of the new guidelines, monitor all EU trade and export agreements. In other words, from now on countries exporting to Europe will be responsible for their produce. Also, politically, all of Israel's efforts for the recognition of its sovereignty in the Occupied Territories will be affected by this EU's measure.
Dr. Elham Nouri
University Assistant Lecturer
Sources:
http://www.eeas.europa.eu/delegations/israel/documents/news/20151111_interpretative_notice_indiation_of_origin_of_goods_en.pdf
http://asre-nou.net
http://www.irna.ir