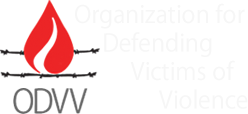 DOE set to rank 'green' universities
News ID : #1106
Publish Date : 02/07/2017 20:52
Iran's Department of Environment will rank environmentally friendly universities based on international standards in the next Iranian calendar year, starting on March 21.
"We've overlooked green management for some time but now we are meaning to make up for that," the DOE chief Masoumeh Ebtekar said.
"From now on all bodies and entities [and not just universities] must comply with green management requirements," ISNA quoted Ebtekar as saying on Sunday.
"Nowadays the effectiveness of a government is defined through efforts towards attaining sustainable development goals and the issue that how much these efforts can minimize damages to the environment while undergoing development," she explained.
In the long run, green management would definitely result in economic and in general budgetary cutbacks and creating job opportunities, she noted.
The environment chief went on to say that "clean air and a healthy life is within citizenship rights charter and the charter needs to be taken seriously by universities."
http://www.tehrantimes.com/news/410787/DOE-set-to-rank-green-universities