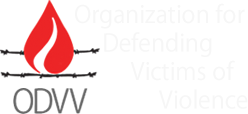 Plastic surgeries performed free of charge in underprivileged areas
News ID : #1118
Publish Date : 02/11/2017 22:51
A team of Iranian plastic surgeons performed 62 cleft lip and palate surgeries at no cost at all in underprivileged areas of the southeastern province of Sistan-Baluchestan from Feb. 3-8, Tasnim reported.
This is the seventeenth time that the team, headed by Doctor Abdoljalil Kalantar-Hormozi, a member of the European Academy of Facial Plastic Surgery (EAFPS), has offered free of charge surgical services to people living in underprivileged areas.
Kalantar-Hormozi is also best known as an angel among those who suffer facial scars (often caused by cleft lip).
The surgical team comprising of orthopedists, plastic surgeons, anesthesiologist, psychologists, radiologists, and nurses accompanied doctor Kalantar-Hormozi in this trip.
hey have visited some 600 patients mostly suffering from cleft lip and palate and performed 62 surgeries during their six-day stay in the district.
Each surgery might amount to some $1,250 to $1,750 in the capital aside from travel costs for staying in Tehran for at least 10 days, he highlighted.
Almost all the costs including surgical instruments and the team travel costs are covered personally and other needs were provided with Amir-Al-Momenin hospital in Zabol affiliated with Zabol University of Medical Sciences in this trip, he said.
"We have never asked for money from any organizations or foundations and would never do that in the future either, but those interested in helping us can provide us with medical and surgical equipment," he pointed.
http://www.tehrantimes.com/news/410947/Plastic-surgeries-performed-free-of-charge-in-underprivileged