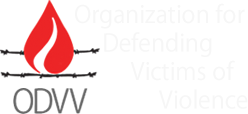 Iran wins FAO award for hunger fighting
News ID : #153
Publish Date : 12/14/2014 15:25
The United Nations Food and Agriculture Organization (FAO) honored Iran for its successful efforts in overcoming hunger. Alongside Iran, 12 countries including Brazil, Cameroon, Ethiopia, Gabon, the Gambia, Kiribati, Malaysia, Mauritania, Mauritius, Mexico, the Philippines and Uruguay were honored by FAO for achieving food security milestones ahead of the global 2015 deadline, IRNA reported on December 2.
They were all awarded diplomas at the FAO headquarters in Rome.
The countries were recognized for the early achievement of the Millennium Development Goal 1 (MDG-1) hunger target — to halve the proportion of hungry people by 2015 — or the more stringent 1996 World Food Summit (WFS) target of halving the absolute number of hungry people by 2015.
According to FAO, the countries have now reached the MDG-1 hunger target, while Brazil, Cameroon and Uruguay have also achieved the more ambitious WFS target of halving the number of hungry by 2015.
Iran's permanent representative to FAO Aminollah Taqavi accepted the award on behalf of Iran from the organization's Director-General Jose Graziano da Silva.
According to the FAO's annual "'State of Food Insecurity in the World (SOFI)' reports Iran has reduced the number of people who suffer from hunger to below five percent between the years 2012 to 2014," Taqavi said.
He added that in 2000, 189 countries in the UN General Assembly announced their willingness and commitment to the elimination of multiple deprivation of their nation including the recognition of personal dignity, freedom, equality and the basic needs of life, such as the elimination of poverty, hunger, violence and solidarity.