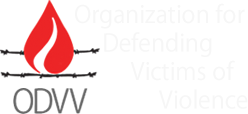 Tehran, Jakarta agree on cooperation in women's affairs
News ID : #1809
Publish Date : 08/09/2017 12:50
Zahra Pishgahi-Fard, the director general for human rights and women's affairs at the Iranian Ministry of Foreign Affairs, in her visit to Jakarta, Indonesia, visited Yohana Susana Yembise, the Indonesian minister of female empowerment and child protection.
Referring to close relations between the two countries, Pishgahi-Fard explained about Iran's achievements in areas related to women and family affairs, expressing the country's readiness to exchange experiences with the Indonesian side.
She referred to formation of women's social and cultural council for investment, creation of the department of women's affairs in the presidential office for adopting women-related policies, and formulation of laws for women's empowerment and growth as the three important measures Iran have taken in this regard.
Iranian women have active presence in all aspects of life, especially in city and village council elections, Pishgahi-Fard said, adding that women make up all the members of the councils in some villages.
Yembise, for her part, expressed Indonesia's interest for expanding relations with Iran in different areas, especially in women's and children's affairs.
Iranian Ambassador to Jakarta, Valiollah Mohammadi-Nasrabadi, was also present at the meeting.
http://www.tehrantimes.com/news/415731/Tehran-Jakarta-agree-on-cooperation-in-women-s-affairs