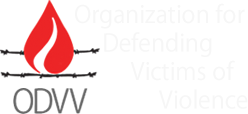 21 Sep 2017 - UNESCO Celebrates International Day of Peace
News ID : #1976
Publish Date : 09/23/2017 19:32
The Peace Day Celebration was attended by Governmental officials, foreign diplomats, representatives of UN agencies and NGOs, renowned Iranian artists and the general public
In the evening of 20 September, UNESCO marked the International Day of Peace 2017 with a unique even at Azadi (freedom) Tower – one of Tehran's most iconic landmarks.
The commemoration of Peace Day that was organized by the UNESCO Cluster Office in Tehran, Roudhaki Foundation, the Iranian National Commission for UNESCO, and Day Sun Cultural Institute focused on this year's global theme "Together for Peace: Respect, Safety and Dignity for All". " Peace Day provides a globally shared date for all humanity to commit to Peace above all differences, and to contribute to building a Culture of Peace, which is at the heart of UNESCO's mission'', said the Director and Representative of the UNESCO Cluster Office in Tehran, Ms. Esther Kuisch Laroche in her opening remarks.
She cited, "Since wars begin in the minds of men, it is in the minds of men that the defenses of peace must be built" from UNESCO's constitution that was written by the founding Member States of UNESCO 72 years ago, and added that we needed to create solidarity among human kind, by fostering greater dialogue, understanding and trust between peoples.
She also underscored the role of education, sciences, culture and arts as important instruments for bring people closer together and building a culture of peace and stressed that music and arts have a unique way of transcending boundaries and connecting people around the world.
After the opening speeches, the audience watched a video mapping show directed by Mr. Amir Reza Salari, called "Thirty Birds of Peace", which received a very enthusiastic response from the public that had gathered at Azadi square. The Peace Day Celebration was attended by Governmental officials, foreign diplomats, representatives of UN agencies and NGOs, renowned Iranian artists and the general public.
The International Day of Peace ("Peace Day") is observed around the world each year on 21 September. This year's theme honors the spirit of "Together for Peace", a global initiative that promotes respect, safety and dignity for everyone forced to flee their homes in search of a better life.
https://un.org.ir/all-stories/item/4338-21-september-2017-unesco-celebrates-international-day-of-peace-in-tehran-to-highlight-respect-safety-and-dignity-for-all