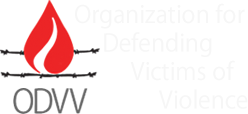 Creation of 21 Thousand Jobs in the Country's Prisons
News ID : #1988
Publish Date : 09/25/2017 15:24
The director general of the Office of Planning for Employment and Profession training of the Country's Prisons gave news of employment of 21 thousand prisoners inside prisons and also profession training for 70 thousand prisoners in 2016.
On 19 September, Seyed Abdollah Mortazavi the director general of the said office in a visit and opening of a number of production workshops in Kermanshah prisons said: "Annually we have 600 thousand individuals enter the country's prisons, over 50 percent of length of sentences is one month." According to him, altogether there are approximately 220 thousand prisoners permanently in prisons. He also referred to the correction and reform corridor programme for the purpose of prevention of reoffending and said: "A major part of the permanent prisoners in prisons have entered the profession training and employment cycle and studies have shown that prisoners who have entered this corridor the rate of their return to prison is less than three percent."

Mortazavi: "To conduct a study, we randomly and anonymously selected 50 prisoners who had gone through the profession training and employment programme and it became apparent that in one three-year cycle, only four of those prisoners were sent back to prison." With regards to the correction and reform corridor Mortazavi also said: "According to this programme the first thing that is carried out upon arrival in prison on the prisoner is health and treatment intervention. Then the prisoner enters the cultural intervention state and then, based on their preferences, prisoners are placed in profession training courses."

He added: "After receiving profession training, prisoners enter the employment stage in prisons and after their release they enter half-way houses, the figures for which is around 3000 individuals per year."
Referring to the site visit of experts from the Office of Planning for Employment and Profession training of the Country's Prisons to the Kermanshah prison and its comparison with the existing conditions, Mortazavi expressed satisfaction from the new developments. And specifically thanked the director general of Kermanshah Province prisons, Mr. Mansour Bigari. According to the public relations of the General Office of Prisons and Provisions and Reforms Measures of Kermanshah province, 14 production workshops in the Cheshmeh Sefid and Mahidasht were opened in the Correction and Rehabilitation Center during the third week of September.
http://www.irna.ir/fa/News/82669886