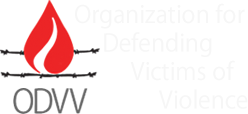 Yemen: US-made bomb kills children in deadly strike on residential homes
News ID : #1996
Publish Date : 09/25/2017 16:36
The bomb that destroyed a residential building in Yemen's capital last month, killing 16 civilians and injuring 17 more was made in the USA, Amnesty International revealed on 22 Sep.
Amnesty International's arms expert analysed remnants of the weapon found it bore clear markings that matched US-made components commonly used in laser-guided air-dropped bombs.
The 25 August air strike hit a cluster of houses in Sana'a, severely damaging three of them, and killing seven children including all five of Buthaina's brothers and sisters. Eight other children were injured, amongst them was two-year-old Sam Bassim al-Hamdani, who lost both his parents. "We can now conclusively say that the bomb that killed Buthaina's parents and siblings, and other civilians, was made in the USA," said Lynn Maalouf, Research director for the Middle East at Amnesty International.
"There simply is no explanation the USA or other countries such as the UK and France can give to justify the continued flow of weapons to the Saudi Arabia-led coalition for use in the conflict in Yemen. It has time and time again committed serious violations of international law, including war crimes, over the past 30 months, with devastating consequences for the civilian population."
After examining photographic evidence provided by a local journalist who dug out the remaining fragments of the weapon at the site, Amnesty International's arms expert was able to positively identify the data plate from a US-made MAU-169L/B computer control group. It is a part used in several types of laser-guided air-dropped bombs.
According to the Defence Security Cooperation Agency, in 2015 the US government authorized the sale of 2,800 guided bombs to Saudi Arabia that were equipped with the MAU-169L/B computer control group, including GBU-48, GBU-54, and GBU-56 guided bombs.
Amnesty International is calling for the immediate implementation of a comprehensive embargo to ensure that no party to the conflict in Yemen is supplied with weapons, munitions, military equipment and technology that can be used in the conflict. An independent, impartial inquiry into reported violations is urgently needed and all those responsible for crimes under international law must be brought to justice in fair trials.
This is a summary of the news.