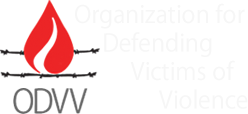 Yemen: UN downplays Saudi Arabia-led coalition's crimes against children
News ID : #2026
Publish Date : 10/08/2017 14:42
Every time the United Nations makes concessions that allow perpetrators of crimes under international law to evade criticism or justice, it emboldens others to commit violations that cause immense misery to people around the world. Sherine Tadros, Head of UN office for Amnesty International in New York
The international community has caved in to political pressure again, underplaying the suffering of hundreds of Yemeni children, by watering down criticism of the Saudi Arabia-led coalition's grave violations of international law in the UN Secretary General's annual Children and armed conflict report (CAAC), said Amnesty International.
"While we welcome the overdue listing of the Saudi Arabia-led coalition in the CAAC report, it is a shame that the UN caved in to pressure and included it in a new category specifically designed to limit condemnation of the coalition."said Sherine Tadros, Head of UN office in New York for Amnesty International.
As a result of diplomatic pressure from Saudi Arabia, the report - which covers the year 2016 - contains a new category that acknowledges the efforts of the coalition to "put in place measures during the reporting period to improve the protection of children".
Amnesty International has seen no evidence of such measures. In recent weeks, Amnesty International confirmed the use of a US-manufactured bomb by the Saudi-Arabia led coalition in an August attack that killed seven children. According to the CAAC report, 683 children were killed or injured by the Saudi-Arabia led coalition in 2016.
"World powers should do everything possible to keep the pressure on states that blatantly disregard children's lives. The USA and other states that supply arms for use by the Saudi Arabia-led coalition in Yemen must stop doing so and the United Nations Security Council should impose an arms embargo to bring an end to such horrific abuses," said Sherine Tadros.
https://www.amnesty.org/en/latest/news/2017/10/yemen-un-downplays-saudi-arabia-led-coalitions-crimes-against-children/