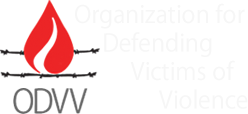 Active participation of the Organization for Defending Victim of Violence in the 29th session of Human Rights Council
News ID : #326
Publish Date : 06/23/2015 11:03
ODVV's representatives have had active presence in the 29th session of human rights council which began on the 15th of June, 2015.
 According to ODVV Public Affairs, the activities of the organization include: holding side panel on ''Yemen, victim of the world's silence'' with the participation of Khiam Center for Habilitation of VOT from Lebanon, and Aman Network; presenting more than 10 oral and written statements; holding side panels on human rights situation in Yemen (Stop the Violence), and distribution of books and reports.
It should be noted that the side panel of "Yemen, victim of the world's silence'' will be held on Tuesday June, 23rd at 17-18:30pm.This event will take place in room XXV, Palace de Nations, Geneva.
The side panel of ''Stop the Violence'' will also be held on 25th of June at 10-12 in room XIII, in United Nations Office in Geneva.