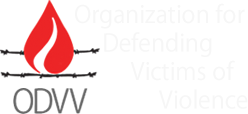 ODVV Holds Panel in the 30th Session of the HRC
News ID : #391
Publish Date : 09/22/2015 10:18
The ODVV holds a sidelines panel on the Human Rights Situation in Yemen, in the ongoing 30th Session of the Human Rights Council.
 According to ODVV public relations, the subject of this panel which is being held today, 22 September 2015, is: Human Rights Situation in Yemen: the Violation of the Right to Education in Yemen by War.
The Panel is being held in Room XXVII, at Palais des Nations, and the panelists and the subject of their speech include: Ki Sharif, Solicitor human rights activist, director/secretary of Human Rihts for Yemen, "Catastrophic Attack on Right to Education in Yemen", Al-Hassan Alwazeer, Sheba Human Rights Representative, "The effect of war on the future generations"; Amal Al-Makhadahi President of Yemeni Center for Human Rights, "The needs of rebuilding the educational system in Yemen"; Abdulsalam Al-Dhahebi Human Rights Activist, "State TerrorismTargetingEducational Institutions in Yemen".
The Panel moderator is Hassan Farousi, PhD Candidate in International Law at University of Geneva, ODVV Advisor to the UN Agencies and International Organizations.