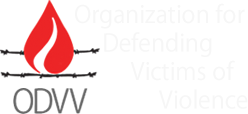 Technical Sitting on Prevention of Violence in the Family Held on the Occasion of the International Day of Families
News ID : #647
Publish Date : 05/18/2016 10:41
On the occasion of the International Day of Families, on Monday 16 May, the ODVV held a technical sitting on Self Awareness and its Status in Prevention of Violence in Families, in the conference hall of the ODVV.
 According to ODVV public relations, in this technical sitting the status of self-awareness in prevention of violence in families from psychoanalytical, counselling, Islamic morals and teaching was reviewed by Dr. Jaleh Afshari Monfared, Dr. Mir Saeed Jaafari, Dr. Morteza Gohari and Dr. Alireza Rahimi, members of university science group.
The sitting which was held with the presence of psychology university students, counsellors and ODVV honorary members, clinical examples of victims of domestic violence were analysed by the science group experts and therapy experts.
Attention to climate, cultural, linguistic and belief differences were also stressed in defining violence in the family.
According to this report this commemoration started the reading of UN Secretary General's message for the day by UNIC representative Mr. Mohammad Rajaee Moghadam.
At the end of the technical sitting, the participants asked questions on self-awareness and its status in prevention of violence in the family and were answered by the experts.