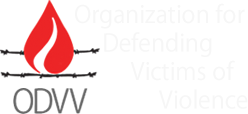 Sana'a Air Raids Resume as Yemen Truce Expires: Residents
News ID : #784
Publish Date : 10/23/2016 16:04
Warplanes from a Saudi-led coalition attacked targets in Sana'a at dawn on Sunday (23 October 2016), hours after a three-day truce in Yemen's war expired, residents in the capital said.
tasnimnews: The ceasefire, agreed in order to allow an increased flow of much-needed humanitarian aid, ended without renewal after a day of heavy fighting between the Saudi-led Arab alliance and the Houthi movement.
Each side accused the other of repeatedly violating the truce and UN attempts to extend it before it lapsed appeared to have failed.
Airstrikes were reported over some military sites in Sana'a in the Hafa camp to the east and in the Nahdein area in the South. Radar positions were also targeted in the Houthi-controlled city of Hodeida, residents reported.
The strikes happened hours before the arrival in Sana'a of UN envoy Ismail Ould Cheikh Ahmed, who is expected to discuss options for a political solution with Houthi representatives, according to Reuters.
The United Nations and diplomats had hoped a pause in the conflict would pave the way for talks to end a 19-month-old war which has killed at least 10,000 people in the Arabian Peninsula's poorest country.
The coalition has been fighting Houthis and forces loyal to former president Ali Abdullah Saleh in Yemen since March 2015 to try to restore to power the fugitive former President Abd-Rabbu Mansour Hadi, a staunch ally of Saudi Arabia.